'Baitball'
Keren Cytter, Kayla Ephros & John Roebas
January 5 - March 15, 2020

Baitball is a collective exhibition involving sixteen galleries/ project spaces, organized by Like A Little Disaster. It is hosted in Palazzo San Giuseppe, Polignano a Mare, Italy.

A baitball is a communal, protective mechanism that small fish form to ward off predators. As the fish capitulate into this predetermined, circular motion, they form a large shimmering lure, thereby advertising themselves as a banquet for a new slew predators and twisting their fates. The Sunroom has selected three artists, Keren Cytter, Kayla Ephros & John Roebas, whose work pulls the viewer through spaces of active and surrendered participation. The effect is disorienting, like being thrown into a swirling storm of soliloquies that inadvertently coalesce in and out of a coherent chorus.

Keren Cytter was born in 1977 in Tel Aviv, Israel. Keren Cytter creates films, video installations, and drawings that represent social realities through experimental modes of storytelling. Past solo exhibitions include Hamlet (Zurich, CH), Center for Contemporary Art (Tel Aviv, IL), Museum of Modern and Contemporary Art, Bozen (Bolzano, IT), Galerija Vartai (Vilnius, LT), Schloss (Oslo, NO), Pilar Corrias (London, UK), and Matthew Gallery (New York, US). // Kayla Ephros (b. 1992, New Jersey) is an artist, poet, and teacher. She received her BFA from the California Institute of the Arts in 2016. Ephros is the creator and co-organizer of September Spring, an annual interdisciplinary poetry workshop at the Kesey Farm. She has shown work internationally, her most recent solo exhibitions being Mood Song at Et al. (San Francisco) and Zen Yenta at in lieu (Los Angeles). In Fall 2019 she was the artist in residence at 2727 California Street in Berkeley, where she facilitated a weekly, all-ages poetry club. Ephros has written two chapbooks; Maple Shade and Never Go To Your Room in the Daytime, and gives readings frequently. // John Roebas (b. 1985, Honduras) lives in New York City. Past exhibitions include: Tile Project Space, Milan (solo); Levy Delval, Brussels & Los Angeles (solo); Lyles & King, New York City (solo); Palazzo Saluzzo Paesana (courtesy Neochrome Gallery), Turin; Jack Hanley Gallery, New York City; 15 Orient, Brooklyn; Museum Gallery, Brooklyn; Middlemarch, Brussels; Bodega, Philadelphia; Institute of Contemporary Art, Portland; Centre d'Action Culturelle, Niort.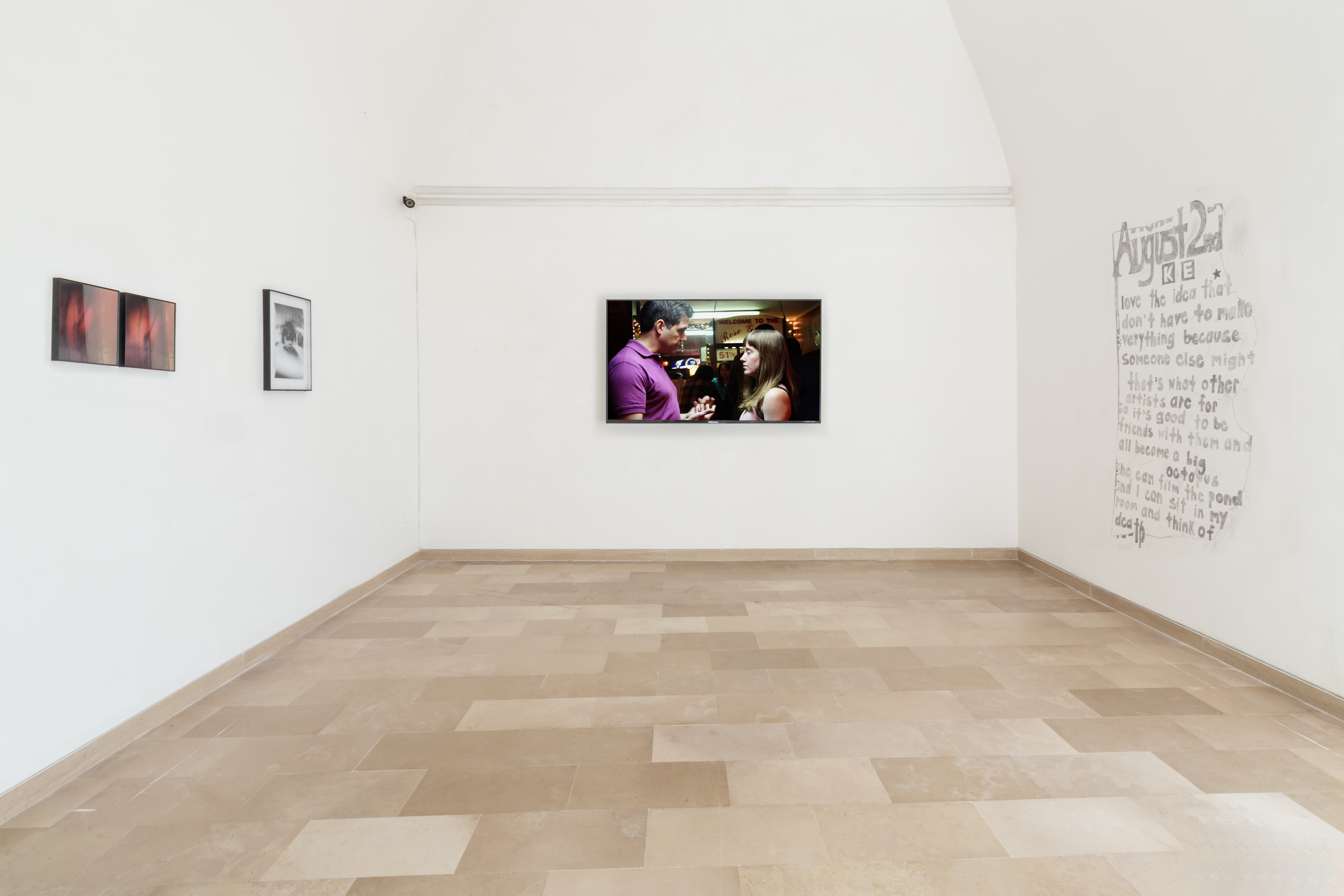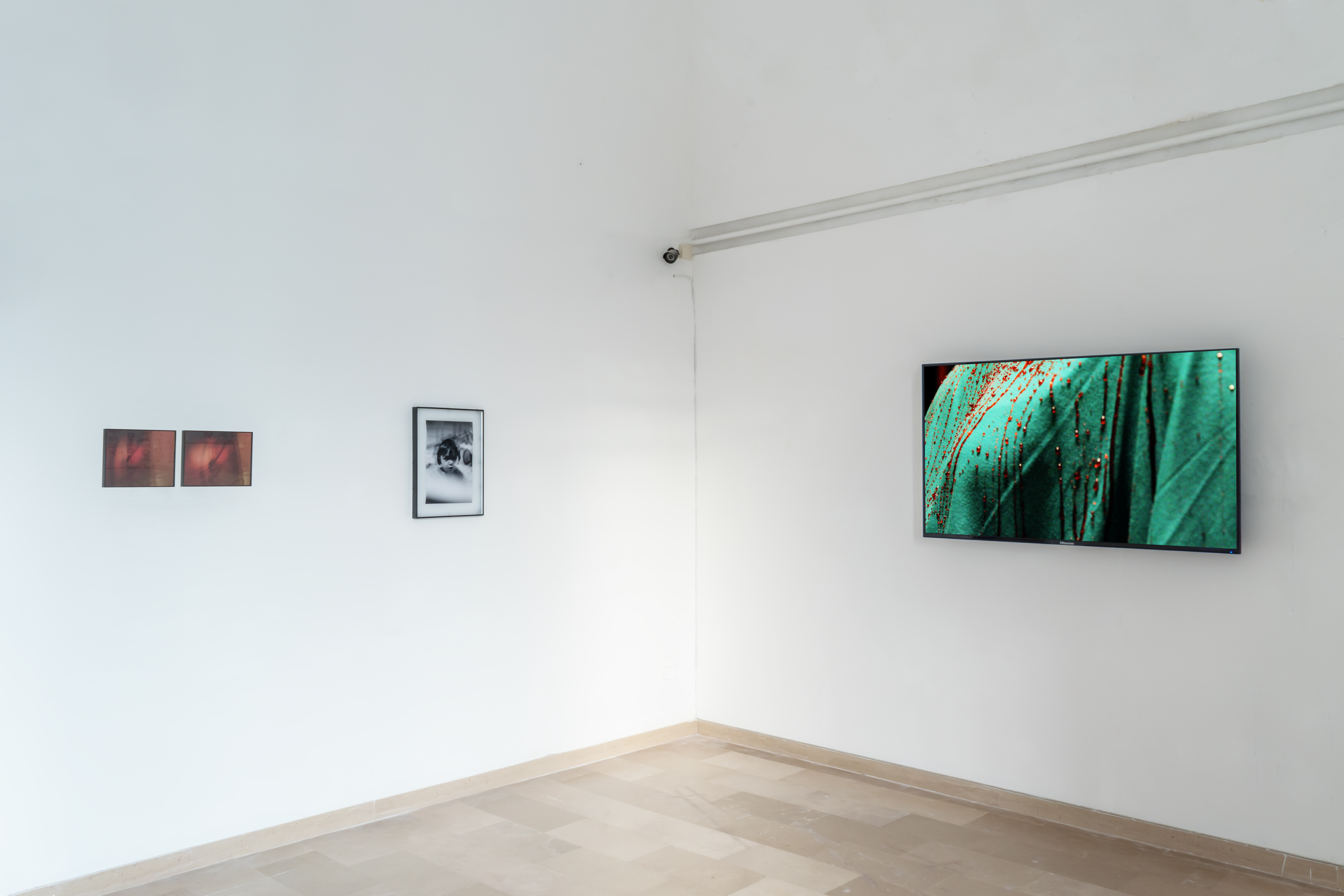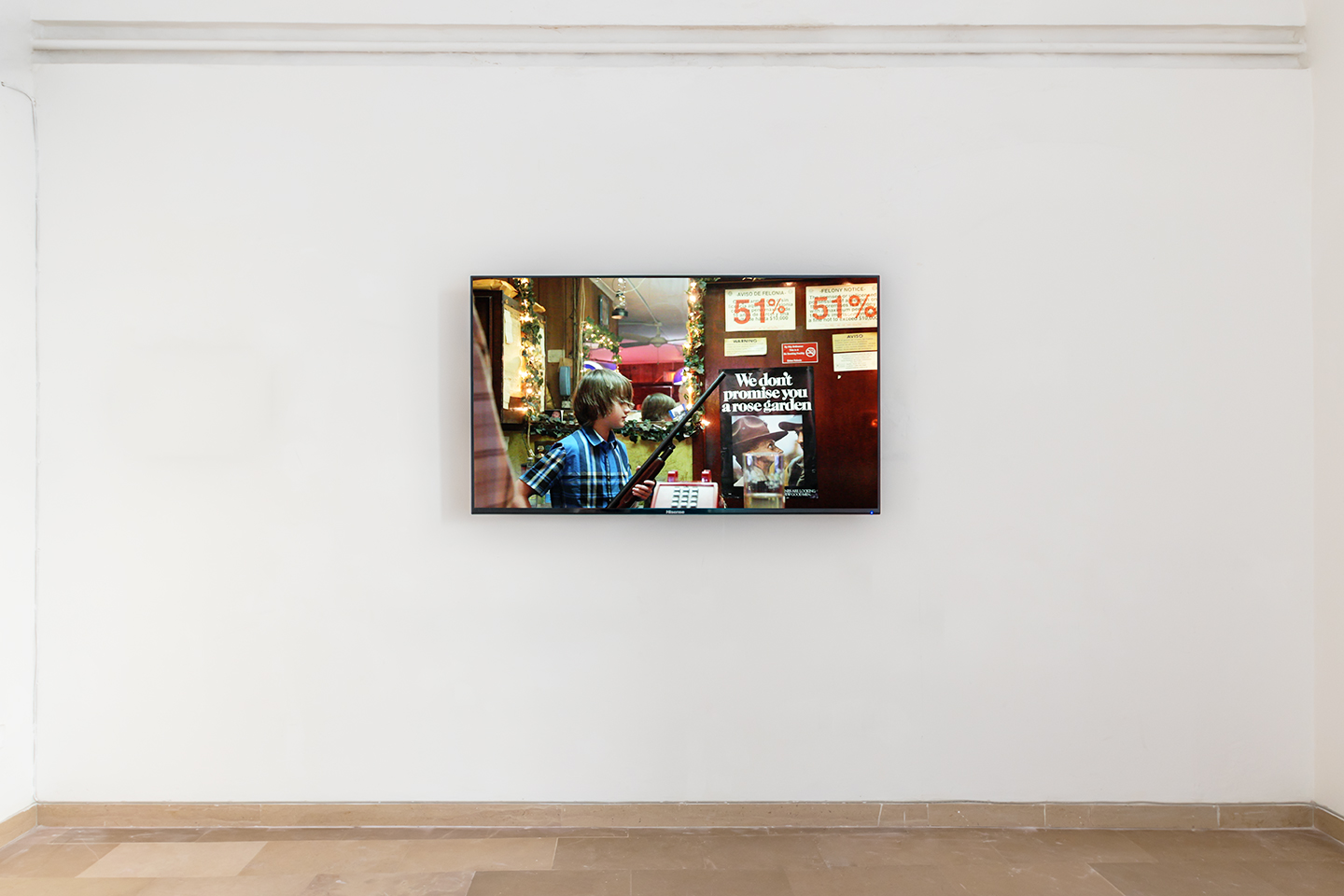 Keren Cytter, Rose Garden, 2014, digital video, 8:57 min
Clip from Keren Cytter's Rose Garden, 2014, digital video, 8:57 min
Clip from Keren Cytter's Rose Garden, 2014, digital video, 8:57 min
John Roebas, End resides at the origin (unraveled), I & III, 2019, Digital C-print, glass & aluminum frame, 10" x 8", Unique, 2018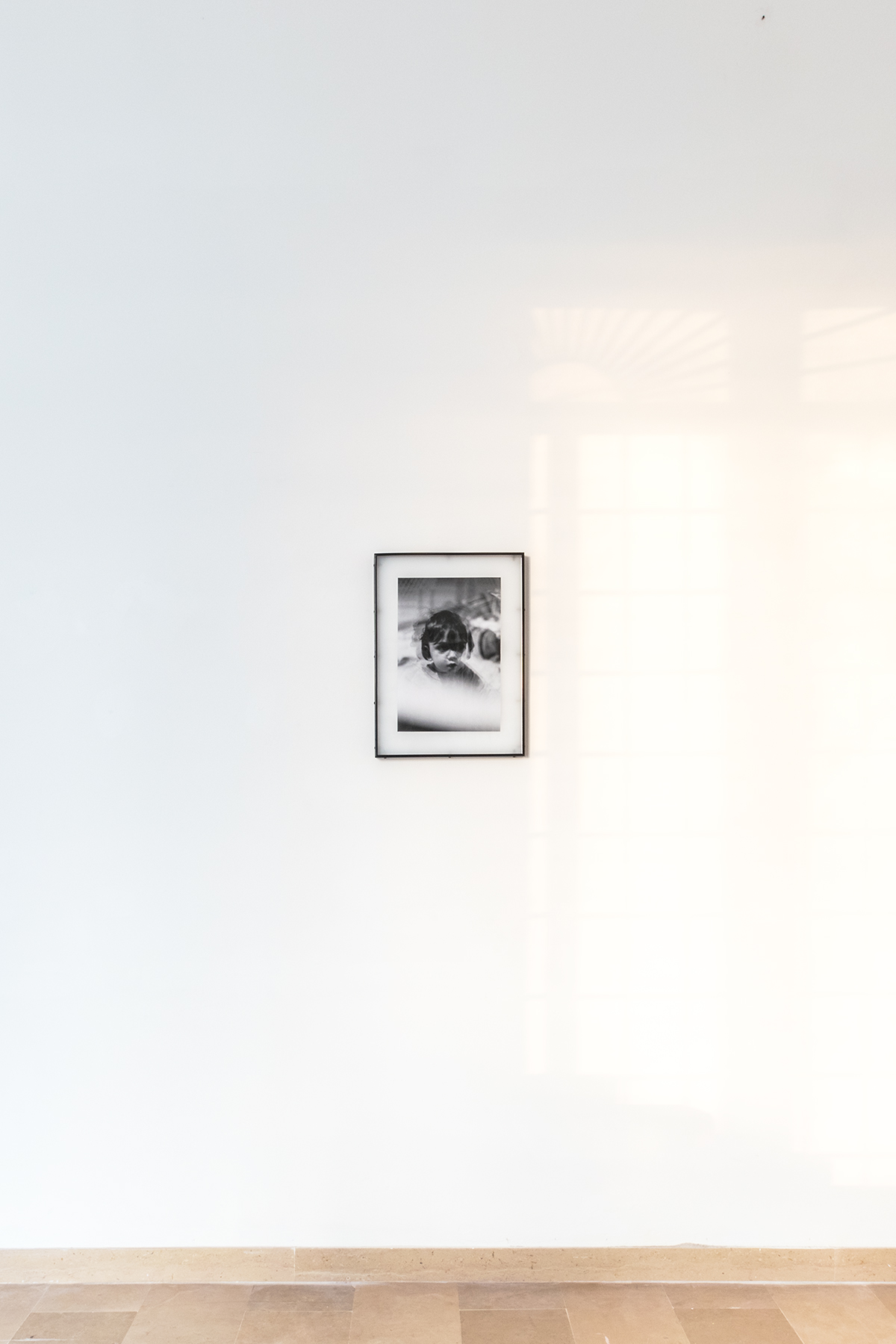 John Roebas, Augustus, IV, 2018, Digital C-print, plexiglass, vinyl, security hardware & enamel coated stainless steel frame, 16" x 20", Unique, 2018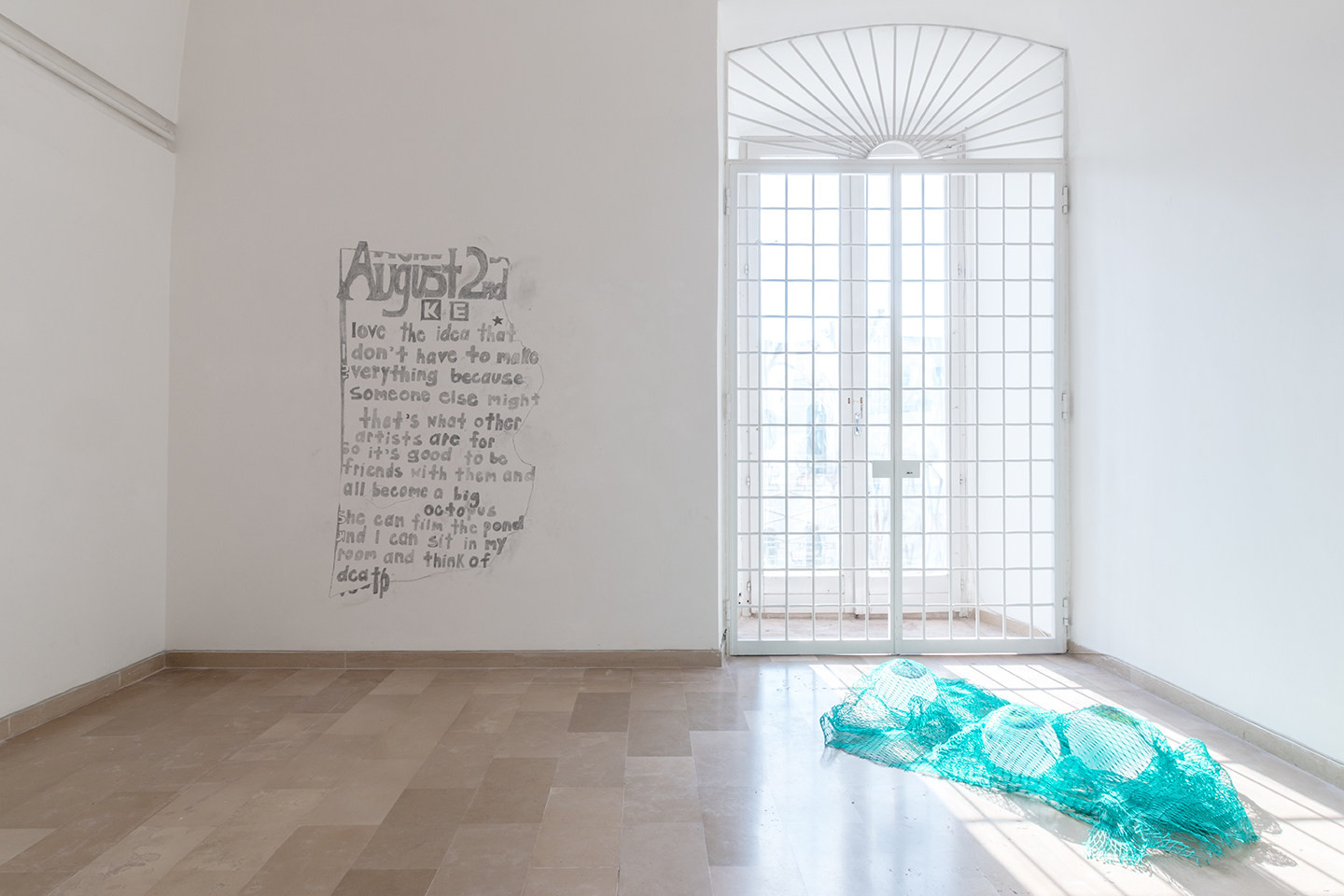 Kayla Ephros, August 2nd, 2019, hand drawn poem, dimensions variable
To see contributions from the other galleries & project spaces, visit Like A Little Disaster
Catbox Contemporary (New York) – Davide Da Pieve – Essenza Club (Nomadic) – Flip Project (Naples) – Ginny Project (London) – Harlesden High Street (London) – Like A Little Disaster (Polignano a Mare) – Felice Moramarco – Nights (Nomadic) – PANE project (Milan) – PIA Studio (Lecce) – Project (Lecce) – Rhizome Parking Garage (Online) – Studioconcreto (Lecce) – The Sunroom (Richmond) – Ultrastudio (Pescara / Los Angeles)
BAITBALL (01) will involve works by over one hundred international artists on display from January 5 to February 29, 2020 – in the spaces of Palazzo San Giuseppe, via Mulini 2 – Polignano a Mare:
Jaana-Kristiina Alakoski, Ambra Abbaticola, ASAFO Black (Nuna Adisenu- Doe, Scrapa, Jeffrey Otoo, Samuel Kortey Baah, Denyse Gawu-Mensah, Larry Bonćhaka), ASMA, Monia Ben Hamouda, Ludovic Beillard, Vitaly Bezpalov, Andrew Birk, Enrico Boccioletti, Melanie Bonajo, Benni Bosetto, Cécilia Brueil, Ian Bruner, Marco Bruzzone, Paolo Bufalini, Pierluigi Calignano, Katharina Cameron, Costanza Candeloro, Finn Carstens, Filippo Cecconi, Guendalina Cerruti, Keren Cytter, Edoardo Ciaralli, Riccardo D'avola-Corte, Stine Deja, Zoë De Luca, Maria Adele Del Vecchio, Lila De Magalhaes, Davide Dicorato, Derek M. F. Di Fabio, Alessandro Di Pietro, Neckar Doll, Loki Dolor, Don Elektro, Clementine Edwards, Kayla Ephros, Adham Faramawy, Cleo Fariselli, Emilio Ferro, Olga Fedorova, Alessandro Fogo, Leo Fourdriner, Michele Gabriele, Paolo Gabriotti, Tommaso Gatti, Diana Gheorghiu, Naomi Gilon, Marco Giordano, Nicola Gobbetto, Serena Grassi, Julie Grosche, Jennyfer Haddad, Jan S. Hansen, Philip Hinge, Helena Hladilová, Joey Holder, Ellie Hunter, Eloise Hawser, Angelique Heidler, Lena Henke, Botond Keresztesi, Keiu Krikmann, Andrea Kvas, Virginia Lee Montgomery, Per-Oskar Leu, Lucia Leuci, Abby Lloyd, Ula Lucińska + Michał Knychaus, Lorenzo Lunghi, Tamara Macarthur, Dalia Maini, Rachele Maistrello, Viola Morini, Max Motmans, Marco Musarò, Christine Navin, Avery Noyes, Alessandro Nucci, Francesco Pacelli, Nuno Patrício, Emma Pryde, Anni Puolakka, Agostino Quaranta, John Roebas, Andrea Sala, Giulio Scalisi, Jens Settegren, Siggi Sekira, Guido Segni, Helin Shahmaran, Namsal Siedlecki, SGOMENTO (Matteo Pomati, Marco Pio Mucci), Anna Slama, Livia Spinga Mantovani, Ruben Spini, Martin Soto Climent, Mireille Tap, Filippo Tappi, Nik Timková, Philipp Timischl, Natalia Trejbalova, Marta Trektere, Urara Tsuchiya, Patrick Tuttofuoco, Eva Vallania, Daniel Van Straalen, Essi Vesala, Gaia Vincensini, Marco Vitale, Alessandro Vizzini, Gray Wielebinski, Zoë Williams, Yelena Zhelezov, Michaela Zuge-Bruton.